3 Servers Missing from our Datacenter
Attention All HostBluff Customers,
At 5:00 this afternoon, we noticed that 3 servers are missing from our DataCenter. Upon investigation of our security footage, 4 Nuns bypassed our front desk by claiming that they were here to bless our servers. While this is not abnormal we did notice that they somehow got 4 of our guards to help carry out the servers and pack them in the trunk of their car.
We managed to capture a picture of the leader of the gang of nuns without his hood on. I am still shocked that the guard did not notice the lack of shaving.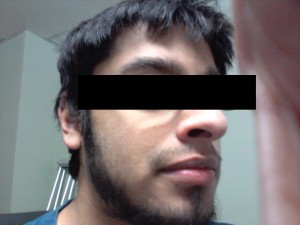 Our guards are also noticing the smell of Bacon in the halls